MAXIMIZE SAFETY WITH IMP
In addition to our mobile app "eLIFE Power", the IMP (Intelligent Monitor Page) is another interface that we provide with the critical features below: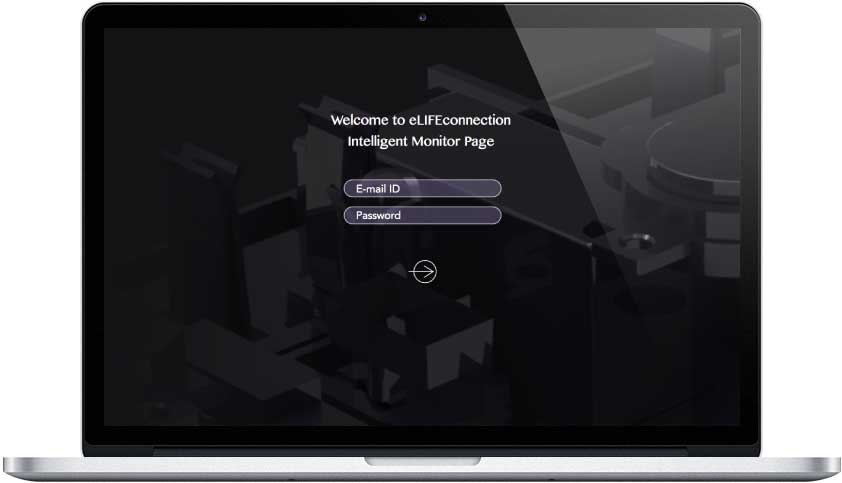 AGING RATE
IMP allows visualization of the hidden status of your appliances which alert users for aging appliances before they break down.
MEASURING QUALITY OF POWER SUPPLY
Detect the condition of your power line behind the walls.
USAGE RECORD
View your usage history with clean table and find the data quickly.
EASY TO USE
Through the use of icons, visualized information by scalable chart and user-friendly manual.
ACCESSIBILITY
Just login to IMP and you can easily access or share your device information (Read-Only). Changes can only be made through our eLIFE Power mobile app.
PRIVACY IN CONSIDERATION
Your appliances data are recorded, analyzed, and with military-grade encryption at the same time. We care about not only your safety but also your privacy.
Page Preview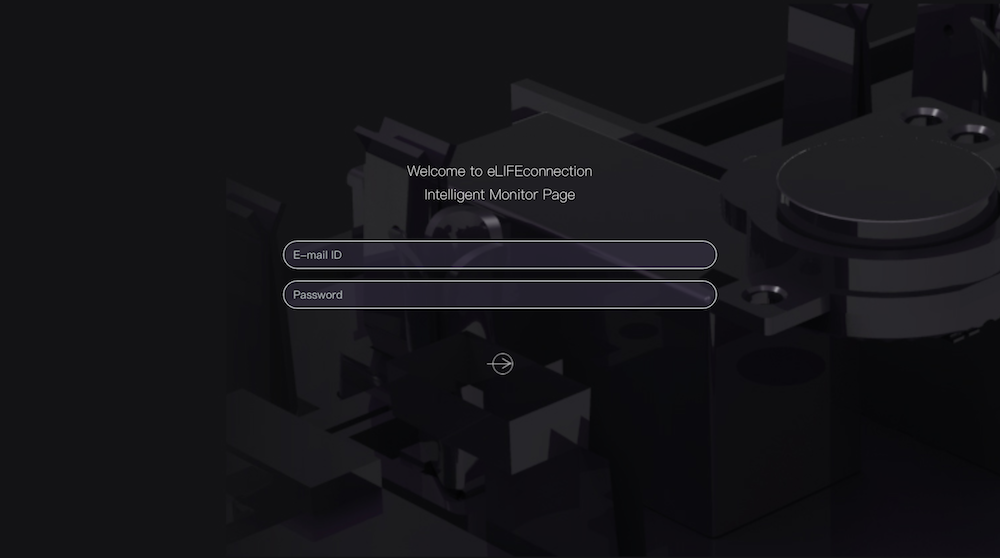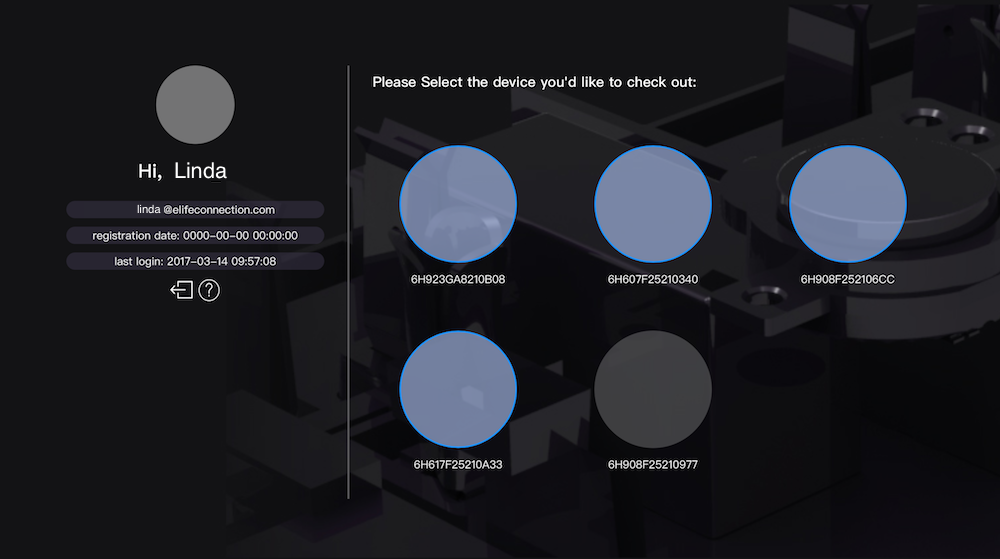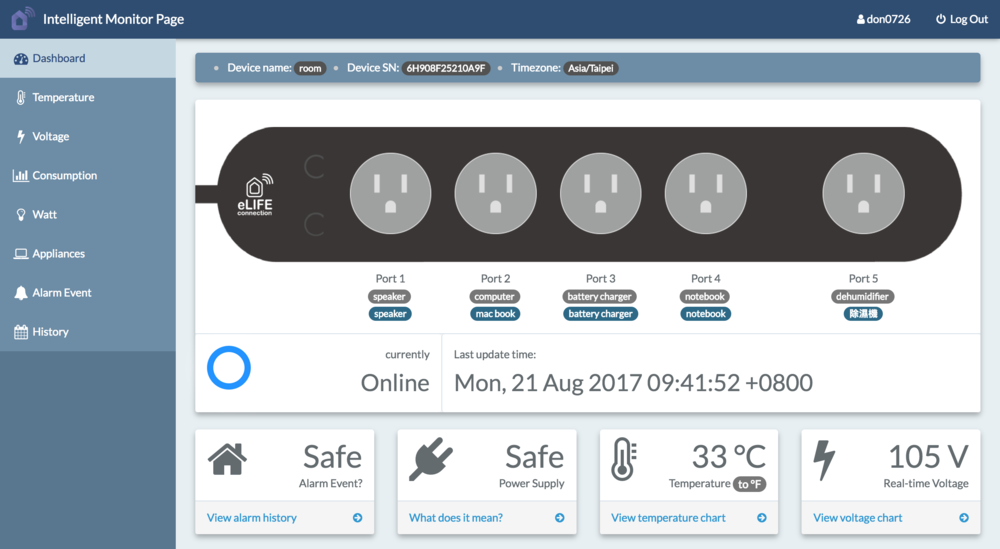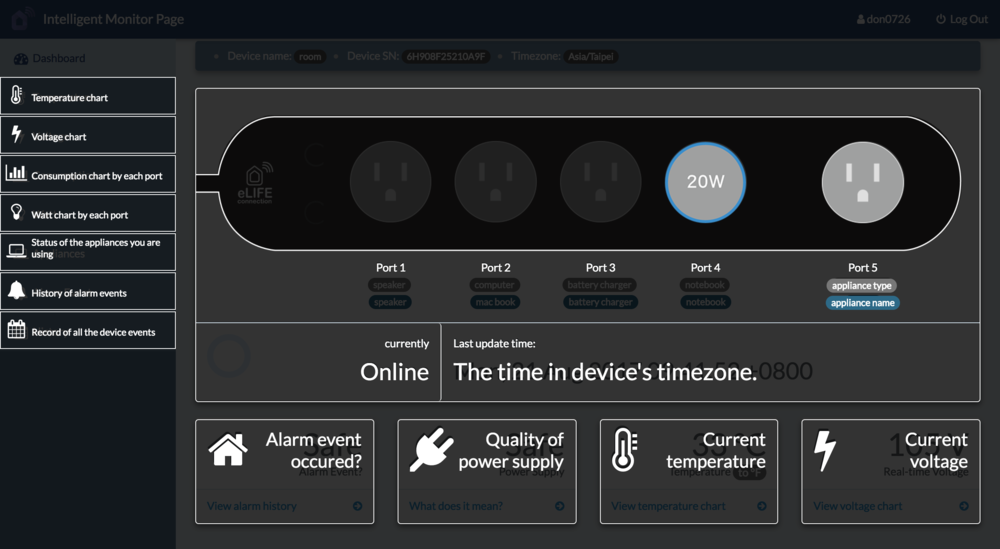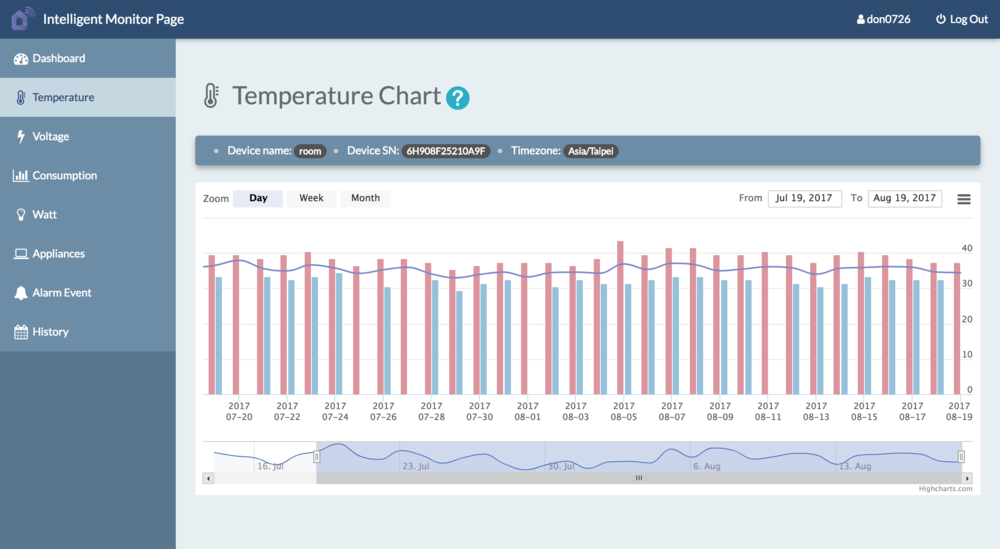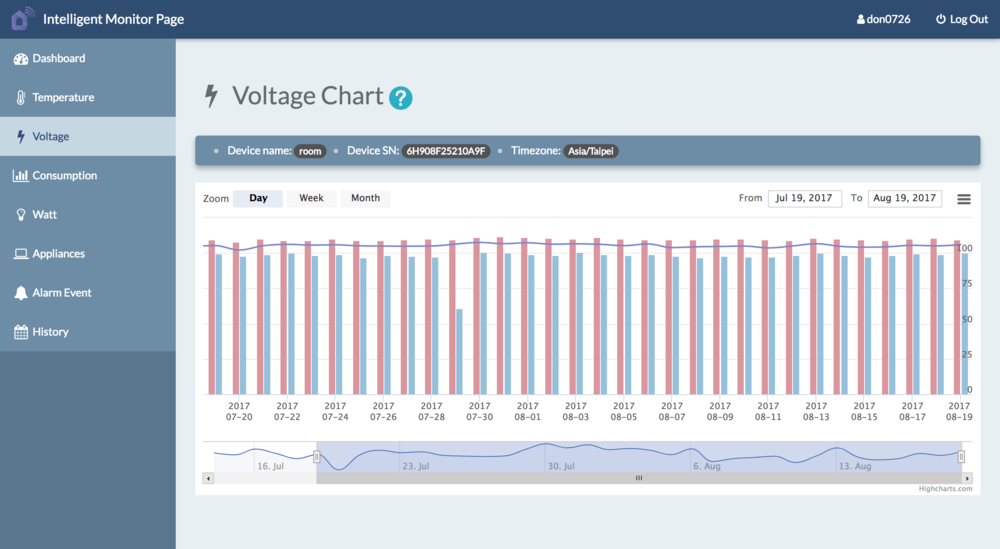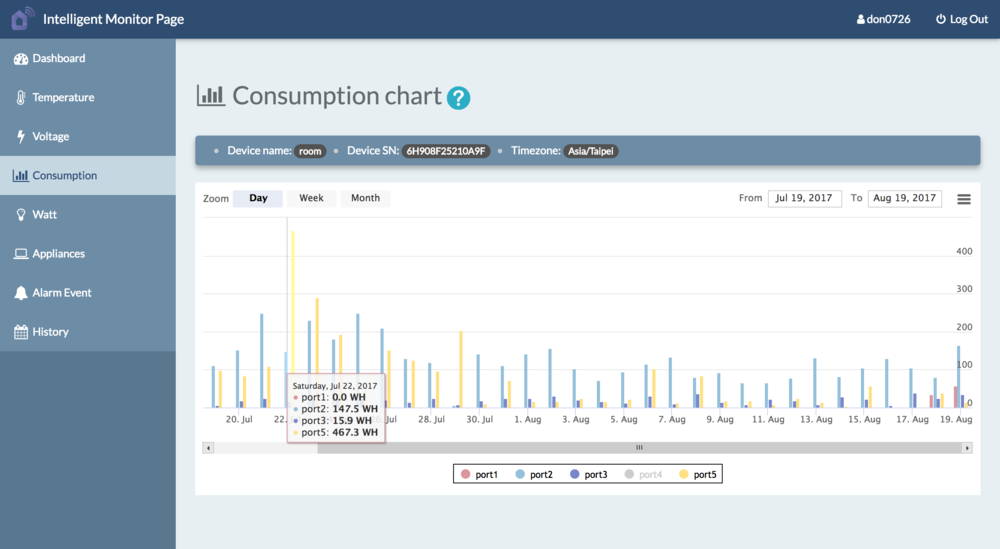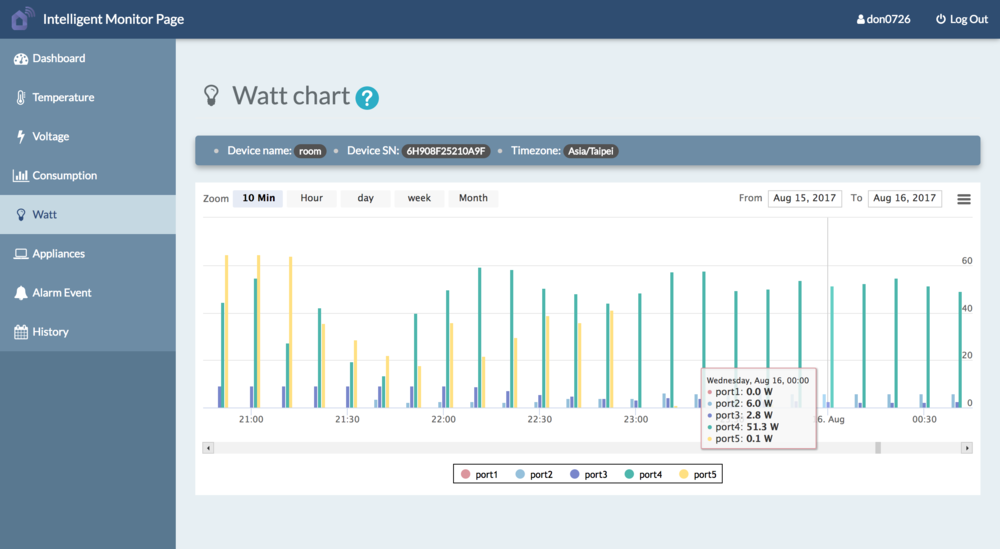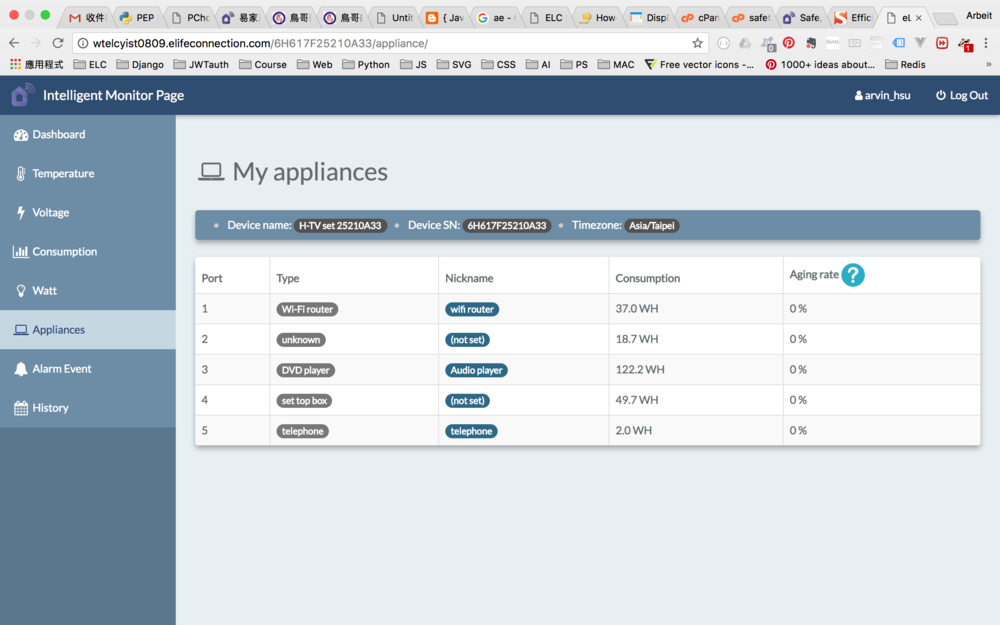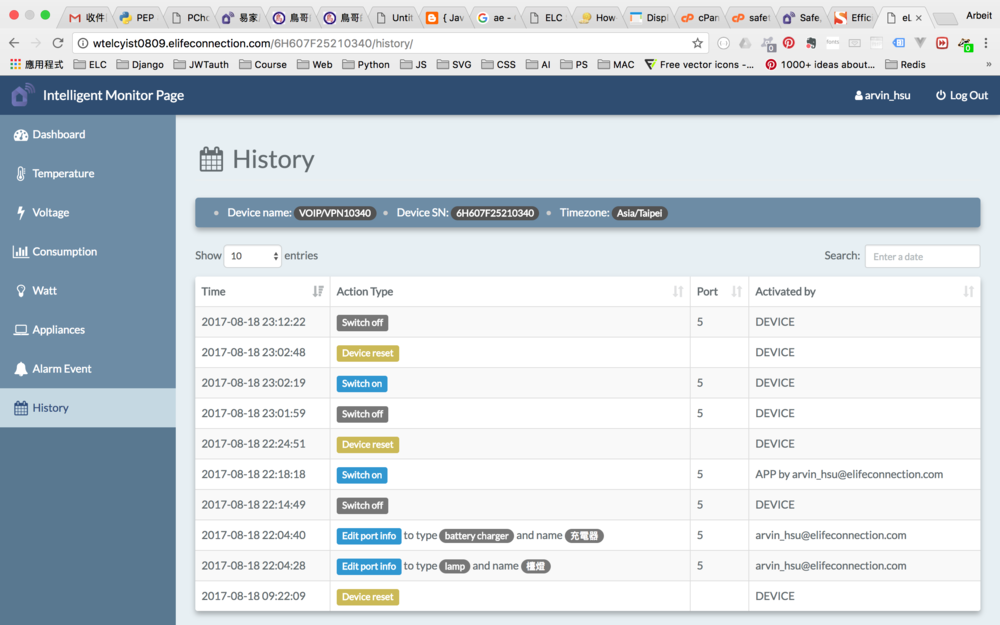 IMP is currently under field trial, so you can try this whole new service for free after purchasing our product. Click here to view sample IMP.